On 6 June SWACS handed over a collection of wild birds' eggs, plus the stuffed or preserved skins and pelts of other wildlife specimens (including a bat, tawny and barn owls, red squirrels and seabirds) to PC Charlie Everitt, a Police officer currently seconded to the National Wildlife Crime Unit as their Scottish Investigative Support Officer.
The specimens were deposited in East Wemyss Environmental Centre many years ago and may be the remnants of an old school natural history teaching resource. Ron Morris, a SWACS Committee member and former Police Wildlife Crime Liaison Officer, who undertook the surrender of the collections, also identified, listed and boxed the eggs and other specimens for us. Assessed as old, and collected prior to the Protection of Birds Act, 1954, the exact provenance of the birds' egg and other collections remains unknown.
SWACS take responsibility for their collections very seriously, so when the specimens were rediscovered during a recent revamp of SWACS' museum, we were very grateful to wildlife experts, Ron and PC Everitt, for making the transfer possible. Thanks to their further endeavours, the eggs and other specimens will now be used by wildlife crime officers to educate and illustrate to members of the public and participants in wildlife crime training the importance of protecting species in the wild. The eggs may also be made available for any future forensic research to assist identifying perpetrators of wildlife crime.
'Operation Easter' is a Police initiative to counter wild bird egg theft, nest disturbance and the unlawful trading of egg collections. Apart from the obvious dangers such activities present to wildlife, there are hefty fines and sentences for contravention of the 1981 Wildlife and Countryside Act.
SWACS' eagerness to comply with the law and prevent the illegal collecting of birds' eggs, and harm to wild animal species was a major factor in deciding to publicise the surrender of the specimens to the NWCU. If you know of any specimens that fall into the categories specified under the Act, best practise is to contact the appropriate authorities who will advise on
surrender.
Pam Cranston Archivist, SWACS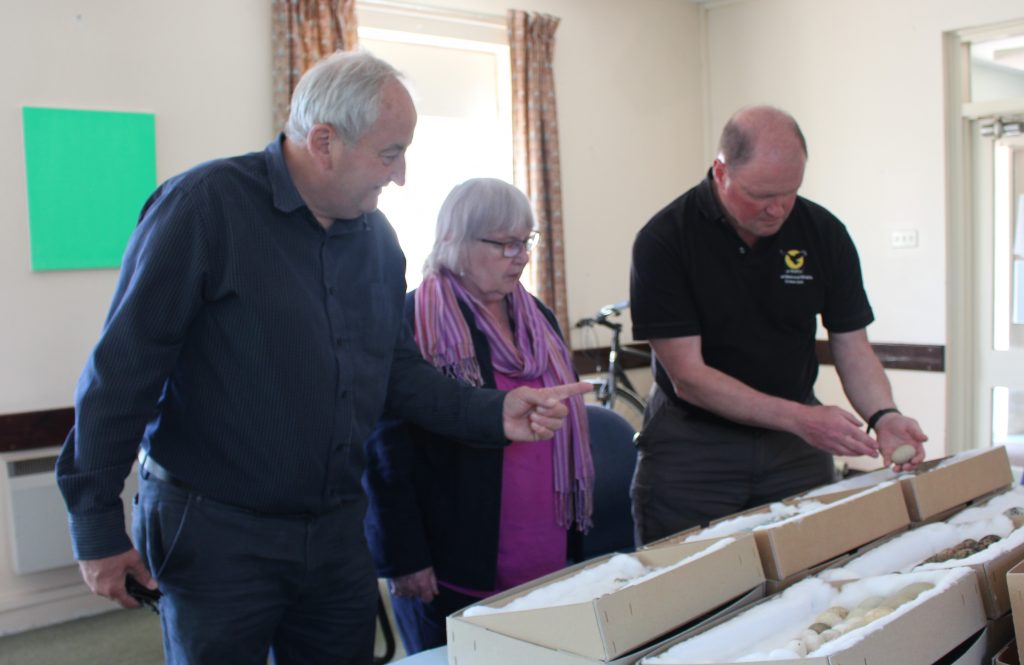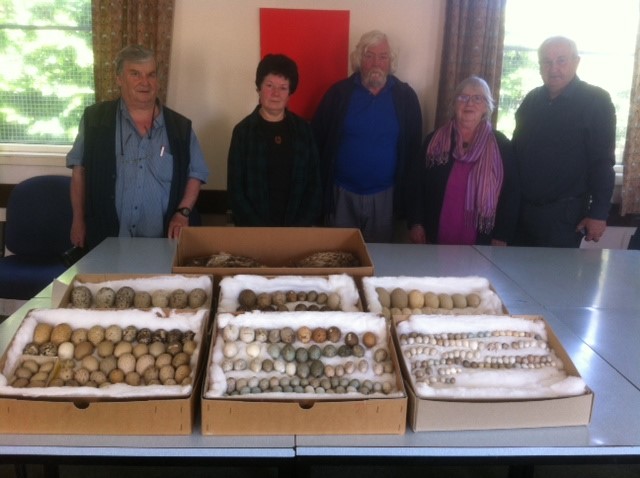 [ngg_images source="galleries" container_ids="22" display_type="photocrati-nextgen_basic_thumbnails" override_thumbnail_settings="0" thumbnail_width="240" thumbnail_height="160" thumbnail_crop="1" images_per_page="20" number_of_columns="0" ajax_pagination="0" show_all_in_lightbox="0" use_imagebrowser_effect="0" show_slideshow_link="1" slideshow_link_text="[Show slideshow]" order_by="sortorder" order_direction="ASC" returns="included" maximum_entity_count="500"]